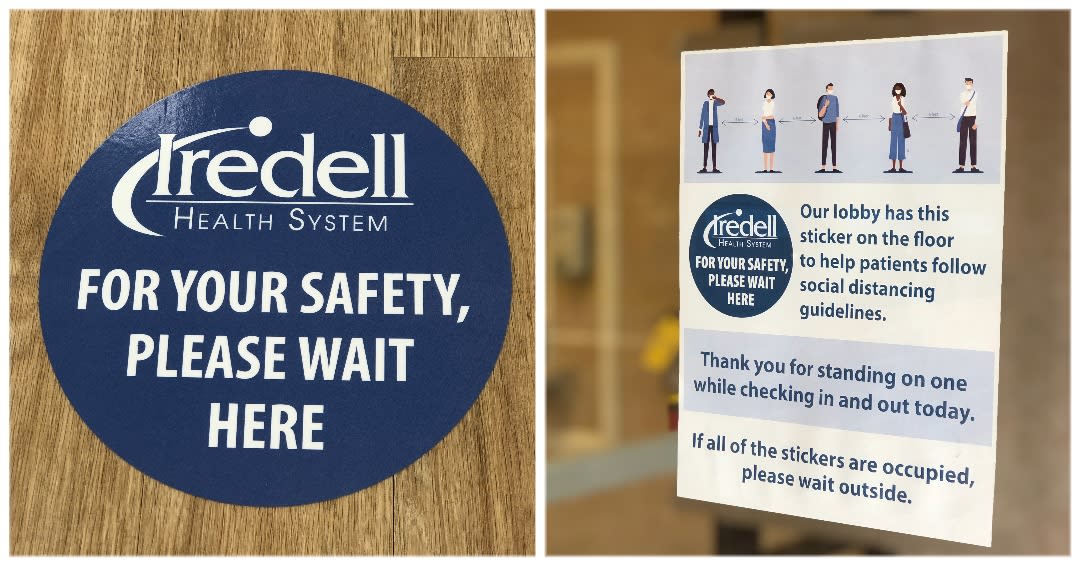 Iredell Internal Medicine is welcoming patients to a new normal, implementing enhanced safety protocols that offer patients the same quality of care they have grown to expect from all Iredell Physician Network offices while also providing peace of mind.
With continued diligence in cleaning practices, Iredell Internal Medicine has new procedures and practices that will keep patients and staff safe as in-person visits increase.
Masks are required at our facility for patients, visitors and staff. If you are medically unable to wear a mask, you are encouraged to call our office prior to your scheduled time to let us know so we can assist you in adapting your appointment to a telehealth or car-side visit.
Schedule a virtual visit!
Worried about going to your provider's office during COVID-19?
The providers at Iredell Internal Medicine can now treat patients over the phone or through video. We also offer car-side visits, which allow a patient to remain in their vehicle for their appointment.
Call 704-873-5658 to schedule your virtual or car-side visit.
Robert Ward, MD
Dr. Robert J. Ward relocated to Statesville in 2007 after practicing medicine for 10 years in High Point, NC. As an Internal Medicine physician, he is trained to diagnose puzzling medical issues and to treat patients with multiple health problems, such as hypertension, diabetes, lung disorders and more.
Stephanie Michel, PA-C
Stephanie Michel, PA-C, relocated to Iredell County from Buffalo, New York in 2007 and joined Iredell Internal Medicine in 2016. Along with her internal medicine expertise, she has a background in urology as well as orthopedic spine surgery.
Diabetes Checkups
Diabetes can be managed. Work with your provider to make lifestyle changes — such as diet and exercise — and to keep your blood sugar in your target range.
Regular checkups and tests can help you avoid or delay complications from diabetes. Check out our infographic to learn more.
New patients welcome.
Same day sick appointments available.
Statesville
757 Bryant Street
Statesville, NC 28677
Phone:
704-873-5658
Fax:
704.873.5659
Robert J. Ward, MD
Stephanie Michel, PA-C



Driving
Directions

to Statesville